Gold Collection
Gold – we love it for its beauty, luster and for the endless ways in which it can fulfill our jewelry desires. At Snyder Jewelers, we look forward to showing you our gold jewelry selection, you will be amazed at the endless way gold can be crafted into precious gifts for birthdays, anniversaries, weddings, graduations or any celebration. Please look below for a sample of our designer collections – we will gladly customize any item to fit your specifications and budget. If you are seeking jewelry designed and crafted just for you or your loved one, our experienced staff will gladly work with you.
Featuring the Following Designers
Breuning Gold Jewelry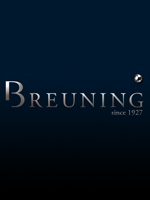 Breuning has been one of the leading manufacturers of wedding rings and fine jewelry in Europe since 1927. Today they are world renowned for top quality in execution and design of the finest quality jewelry and wedding rings. Breuning has developed a special method to make their rings harder and less prone to wear. Experience our large variety of wedding ring collections as well as Breuning's classic collections of Gold Jewelry, the Crystal Gold Collection and the Silver Design Collection with subtle effects and an abundance of new ideas. Feel the fascination of timeless elegance with selected colored stones or get captivated by statement designs with refined effects in yellow and rose gold. Like Snyder Jewelers, Breuning is known for top quality products, excellent designs, and loving attention to details.
Leslie's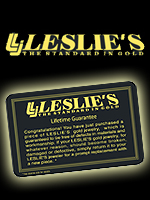 LESLIE'S offers beautiful necklaces, earrings, rings and pins in traditional and contemporary designs, something for everyone! And LESLIE'S offers the premier guarantee in the jewelry industry – that because LESLIE'S covers you to the fullest extent possible. Every LESLIE'S chain or bracelet you purchase from Snyder Jewelers is covered by their "Lifetime Guarantee". If it should break for whatever reason, just bring it back to us, we will send it to Leslie's and they will repair it or replace it for free!

Ensuring this guarantee is Leslie's "Lifetime Guarantee Card" given to insure your peace of mind.