Sterling Silver Jewelry
Snyder Jewelers offers a large variety of distinctive, fine quality, Sterling Silver Jewelry available from several of our exciting Designer Collections. We have the quality and selection you have been looking for. For your convenience, we offer photographs of our designer collections on our website, please browse at your leisure, or come visit us in our beautiful store. Our experienced staff will personally assist you in selecting the piece, for the perfect occasion. Serving the Longmont, Boulder and Northern Colorado communities, Snyder Jewelers' convenient Longmont location is the place to see your favorite pieces in person – we invite you to come in and enjoy!
Breuning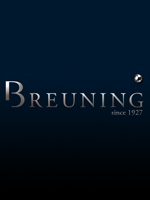 Founded in 1927 by Franz Breuning, this company has more than 850 employees in the field of classical jewelry production according to the highest German quality standards. Breuning produces unmistakable jewelry designs with the finest quality, most advanced expertise, and the latest technology.
Belle Etoile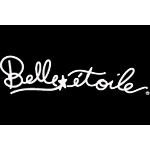 Belle Étoile offers a jewel box full of looks, styles, colors, and icons. Are you a rock star, or a fashion maven, or a power executive? Belle Étoile has what you need to express yourself. Star in your own reality show called life. Shine like the star you are.
In French, Belle Étoile means beautiful star. That is why a delightful radiance permeates throughout our creations. Designed to reflect the latest European fashion trends, our dazzling selection of exquisite jewelry enhances the lifestyle of the modern woman. Belle Étoile adheres to the philosophy of combining natural beauty and grace with the marriage of high-quality craftsmanship and outstanding designs to give you the fun, beauty, and excellence that you expect from Belle Étoile.
marahlago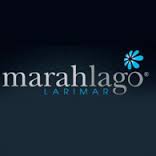 marahlago is the premier designer and manufacturer of larimar jewelry worldwide. For the best quality jewelry with creative styling, well crafted settings and the highest grades of natural larimar, the flower logo carved into every piece will guarantee that you are getting carefully selected larimar free from defects and inclusions.
Several years ago, marahlago used the top 3% in jewelry settings and the high grade stone was just 20 to 30 feet below the surface. Today we use less than 1% and the best quality larimar in several hundred feet deep. Every day it becomes a little harder to find and more difficult to extract!
Gabriel & Co. Boutique Silver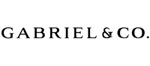 Lavish. Lux. Stunning.
Jewelry as an art form for a woman who exceeds all her goals. The Boutique Silver and Gold Collections by Gabriel & Co. redefine indulgence.