Wedding Bands
A wedding band is the traditional symbol of commitment and Snyder Jewelers looks forward to assisting you in this exciting and important selection. We offer a broad variety of metals: gold, platinum, palladium, cobalt chrome, titanium, tungsten, ceramic, meteorite, and more. You will have the opportunity to select from styles ranging from the familiar to the "only for you" custom design. Here on our website, we have included photographs of rings available from our many designer collections. Please peruse these choices and then visit us in our showroom, our experienced staff takes pleasure in providing the personal assistance you deserve.
Snyder Jewelers Custom Design
Custom design is our specialty, fine quality and service, our tradition. If your heart's desire is a wedding band designed and made only for your loved one, come and work with our jewelry designers. We offer the artistry and technical expertise to help you design a wedding band that is a constant reminder of your love and commitment.
We feature the following designers – we will gladly customize any item to fit your specifications and budget.
Breuning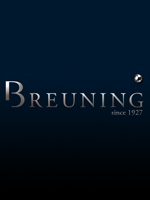 Founded in 1927 by Franz Breuning, this company has more than 850 employees, professionals in the field of classical jewelry production according to the highest German quality standards. Breuning produces distinctive wedding ring and jewelry designs with the finest quality, most advanced expertise, and the latest technology, and every piece is guaranteed to be completely nickel-free.
Lashbrook Designs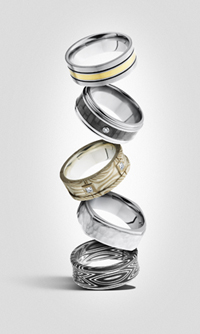 Lashbrook Designs is the jewelry industry's premier supplier of Alternative Metal wedding bands. Lashbrook's rings offer distinctive and unusual designs in metals such as Titanium, Ceramic, Damascus Steel, Black Zirconium and Cobalt Chrome and even Meteorite. They say they will produce "any design – in any metal!" And the best thing?

Every ring made by Lashbrook comes with a "Lifetime Guarantee and Insurance Program!"
Studio 311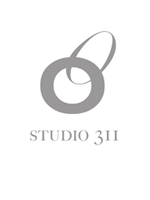 Studio 311 is a small family owned business known for uniquely Celtic-style wedding bands and engagement rings. Each piece of jewelry is handcrafted in their studio using precious metals and stones, reflecting the respect they have for the traditions of fine jewelry technique and ensuring high quality and a consistent attention to detail.
Novell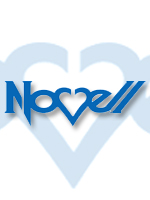 What comes from the heart? Novell Design Studio feels that everything does. From the heart comes love and from love comes life – an everlasting progression. Each ring's perfect, unending circle is as continuous as your passion. Capturing love through art and your imagination, your bridal jewelry will remind you that you only wear what meets your expectations.